TRIOX has attended a wide array of incidents—each with its unique set of challenges. We respond to oil and chemical spills for both inland and marine environments.
TRIOX can manage incidents on behalf of clients by bringing in the necessary subject matter experts and sub-contractors selected from our comprehensive network of trusted responders. We can manage the entire operation or specific aspects of response, including shoreline assessments, hazardous material and container processing, wastes, response team management, and so much more.
Scientific and technical support for spill response
We offer a wide range of scientific and technical support services for improved and more efficient spill response, such as response strategies and tactics, impact assessments, evaluation of shoreline treatments and criteria (SCAT), streamlined data collection using real-time and modern data acquisition tools, and more. Our team has the experience and expertise to collect and process information to make it relevant for stakeholders.
TRIOX was mandated by the P&I Club (ship insurer) of a container ship to manage the container processing operation following a fire onboard. Multiple containers, some containing dangerous goods, were damaged from the fire or fire water and required to be offloaded and processed safely and efficiently. Working in close collaboration with salvors, TRIOX developed innovative approaches for cargo risk assessment and for dealing with multiple requests from authorities. TRIOX led a team from multiple companies dealing with hazardous materials, burn residues, waste management and air/water/soil monitoring. This complex operation was completed successfully to the satisfaction of all parties.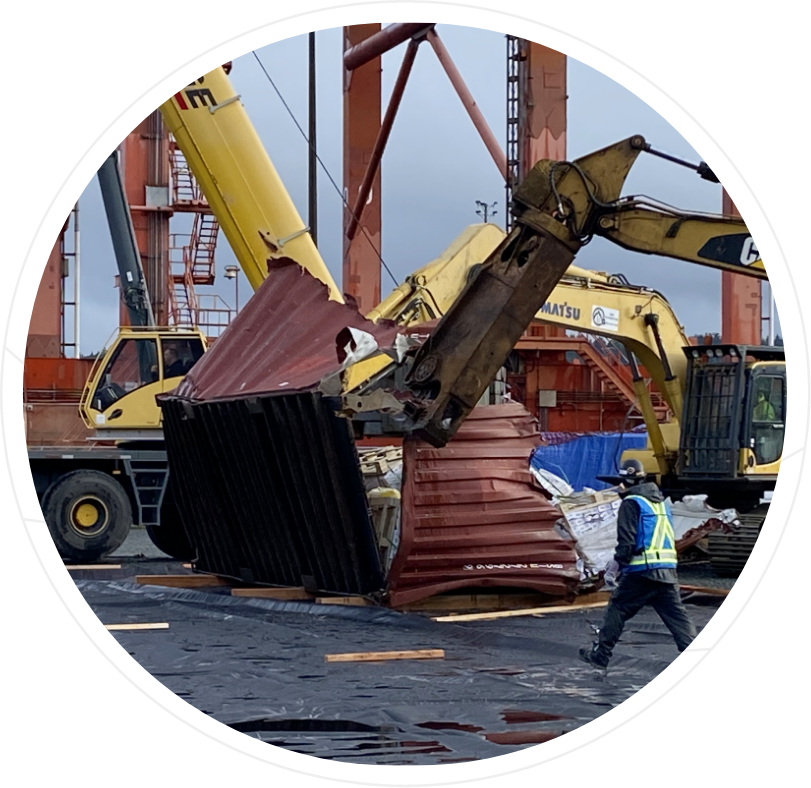 Discover some of our clients
Together, we will address the challenges and ensure successful outcomes.